With all the advances in technology over the past several years, chances are most runners carry with them some type of watch or device with GPS functionality. Apps like Strava and Map My Run allow runners to use their phone to track and guide them through their daily runs. The one critical flaw of using your phone is that it drains battery life and data, often at alarming rates. Chances are, your phone is concurrently streaming music, checking email, and providing you with social media updates throughout activity, which also aids in excessive battery consumption. Though a jog around the neighborhood might not warrant any worry, should you find yourself in a situation where you need to use your phone for an emergency, you'll start to realize the benefit a watch could provide you out on the trails.
With so many options on the market, the task to purchase your next watch can seem daunting. While this list is by no means comprehensive, here are 10 things to consider when you start to research your next GPS watch.
Battery Life
With one 100 miler under my belt and another planned, a 30+ hour battery life is a key factor in my search. I also frequently put in 20+ mile runs on unfamiliar trails and rely heavily on my watch for navigation and tracking. While running for 30 hours obviously isn't for everyone, that battery life also means significantly less charging on a regular basis. My battery can survive a week-long trip to the mountains without a recharge.
If even longer distances are planned in your future, charging on the go is something that you should be familiar with. Determine how long it takes your device to charge should you forget to before your run – plugging it in for 10 minutes could give you an hour or more worth of tracking. My current watch uses an alligator clip that doesn't always get full contact on all 4 pins, making it hard to charge on the go. Other designs use a thin magnetic plate that attaches quicker and with better hold so that you can charge the device from an external battery pack without removing it.
Many brands advertise battery life in different tiers – High/Low Accuracy, High/Low Tracking Intervals, Daily Use, etc. When comparing, be sure to compare similar metrics among brands as a manufacturer's claim of 30+ hours may only apply when the watch is being used in its most basic function as a watch and not with GPS tracking.
GPS Functionality
Arguably, the most important function of a GPS watch is it's GPS functionality and accuracy. Consider watches that allow input and route tracking, as well as waypoint features. Mark certain trail intersections, landmarks, and even sources of water so you know how to get back to them. I frequently utilize features known as 'find back' (point back to where I began) and 'track back' (retrace my steps) in my watch. Even on a well blazed trail, the 'track back' function will audibly notify me if I unintentionally get off the trail.
Pro Tip: If you are using your watch during a race, ensure it is fully charged beforehand and use the GPS at its highest accuracy and best tracking interval. If you change either of those, you may end up with more mileage which could lead to a false sense of how far you are into the race. During my first 100, I lowered the accuracy and only had 20 miles according to my watch by the time I was at mile 40.
Live Tracking
Live Tracking is a neglected function to many, but crucial to others. When attempting an FKT (Fastest Known Time) on a trail, live tracking functionality can help crew members find you where they need to. It also serves as a hard copy for anyone who has suspicion of cheating the attempt by cutting corners or taking side trails that might shorten the route. The same holds true for races where a race director may doubt that you made it to a remote section of the trail. Scott Jurek talks in his recent book "North" of how live tracking was both a benefit and detriment to his FKT attempt of the Appalachian Trail.
Pro Tip: This function also serves as a safety measure when running in new and unfamiliar areas. Having family and friends who can track you ensures an extra layer of safety should something go wrong.
Price
As with all hobbies, there are a few things that you shouldn't skimp out on. A good watch with GPS functionality will probably start in the $200s and go upwards to $700 or more. If extensive features don't add any value, a simple and inexpensive digital watch from the local outdoor store will probably suffice.
If you're a watch aficionado, chances are this watch will only serve during training, not in your everyday wardrobe. Your Rolex will probably be more suited in a professional or business atmosphere. If you're one who wears your training watch 24/7, a nice watch can easily replace several less sophisticated ones and ultimately pay for itself.
Pro Tip: Check out major watch manufacturers websites and follow them on various social media platforms. I saved over $250 by purchasing my last watch during a seasonal sale and a watch I've been eyeing for a while is now 45% off as a part of a summer clearance sale.
Style
Continuing off the last point, style and look is something to consider. If you like to look stylish out on the trail, many watches offer assorted color bands and bezels. Premium finishes might include a Titanium, Copper, or Sapphire Bezel which tend to hold up better over time. As a frequent traveler, I prefer one watch for every situation and a more elegant and durable design suits my personality.
Durability
Picking up off the last point again, consider the durability of the watches you are considering. If you're frequently scrambling up rock faces or climbing, the watch should be able to take a beating. Most watches are also water and weather resistant to different IP (Ingress Protection) standards. If you intend on swimming with your watch, ensure its IP rating can handle the level at which you intend to use it.
Pro Tip: 'Water Resistant' and 'Waterproof' are not one in the same. Many products can handle a light rain, but not submersion. If the watch has a removable battery, chances are it won't hold up long underwater. Phones are also similar. If you have an internal component to a waterproof phone replaced, it will likely not maintain the same level of weatherproofing once repaired. Often, only a repair from the factory or direct manufacturer will maintain the same the same IP rating.
Multisport Compatibility
For many of us, running isn't the only chance we would have to utilize a GPS watch. In fact, many watches have features we don't even know about and may never use. As an avid cyclist, my watch comes along with me on rides both on the road and trail. For triathletes, there are often swimming functions to help track various metrics. With an adjustment to a couple of modes, I use my device to hike or rock climb. Consider all the possible activities you may utilize your new watch for to ensure the watch can accommodate.
Pro Tip: Most watches have a route planning option. I use this feature as often as possible so that I can make sure I stay on route.
Accessory Compatibility
If you plan on using your watch for other activities, check to see if it is Bluetooth or ANT+ compatible. Heartrate monitors and bike sensors tend to use one of these 2 technologies. Premium watches also pair to phones to show notifications and allow control of music through.
User Interaction
If you plan on using your watch to track your latest KOM on Strava, check to see if the software with the watch allows for cross-application compatibility. Often, the proprietary software can be a great tool to help with customizing watch features and tracking training logs, but that can't be said of every manufacturer's user interface. If you are as obsessive compulsive as myself, you will probably find one place where you prefer to keep your activities logged.
Pro Tip: I personally prefer Strava because of its reliability and large social platform. The extensive database of segments worldwide can serve as a great metric for training and improvement as an athlete. I can look back on logs from years ago, despite not always using the same watch or tracking method. Most devices allow for an auto-upload to Strava.
Training Plans
A watch that pairs to a computer or phone is also likely to have options to develop trainings and track progress as an athlete. They often have algorithms to help suggest recovery times, though sometimes their accuracy doesn't seem reliable.
Pro Tip: No matter where you are with your training, a coaching plan can undoubtedly help keep you on track and take your fitness to another level.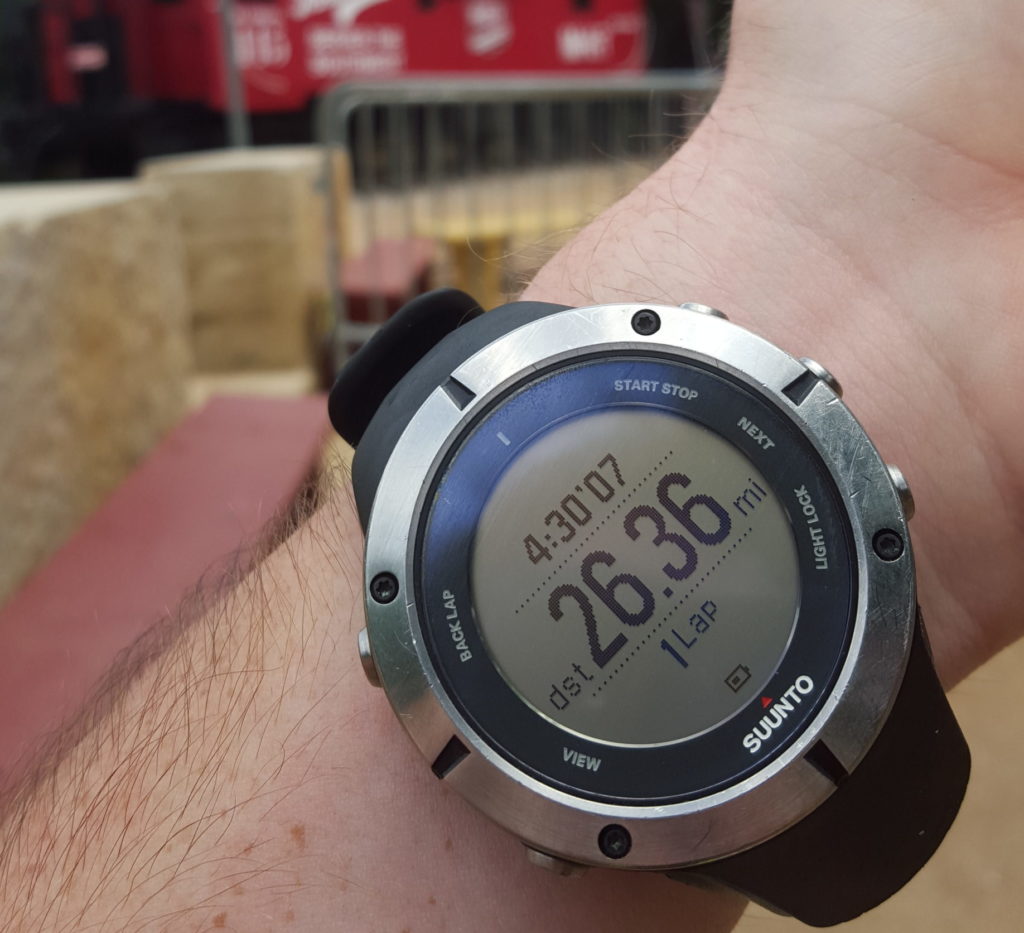 Originally written for: www.ultraexpeditions.com