Originally posted to parisrunningtour.com on February 14, 2018
On February 14, 2018, Paris Running Tours celebrated its 10th anniversary with a very nice family: a great run in Paris with Evan, Jennifer and their daughter Ava, used to accompany her parents during their daily sports outings in the beautiful landscapes of Michigan. Despite the freezing cold, we were able to do a nice 14 km tour of Paris, alternating running with the stroller and Ava's little escapades to stretch her legs and enjoy the pleasure of running.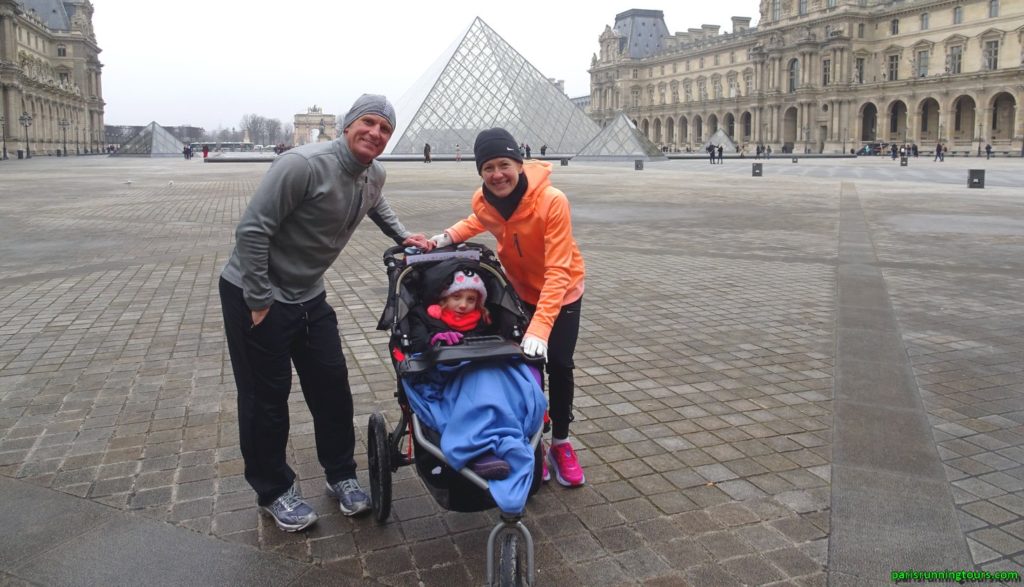 ---
Paris Running Tours is 10 years old!
It is with great pleasure that we made our 1454th running tour today, 10 years after the official creation of Paris Running Tours with the trademark registration at INPI ("Institut National de la Propriété Intellectuelle") on February 12th, 2008.
But how did it all start?
Two passions, running and Paris
I really started running in 1995, of course in Paris, my city and with the joy of creating a multitude of different routes for my training and enjoy all the beautiful aspects of this great city. When I was running, I wondered if it was not possible to introduce the city to sports tourists in this way. From time to time, I came across runners who were obviously looking for their way into the city. Yes, running tours in Paris, why not? But how to do that? At the end of the 1990s, the Internet was not as available as it is today, how can we make ourselves known then? Waiting outside with a placard?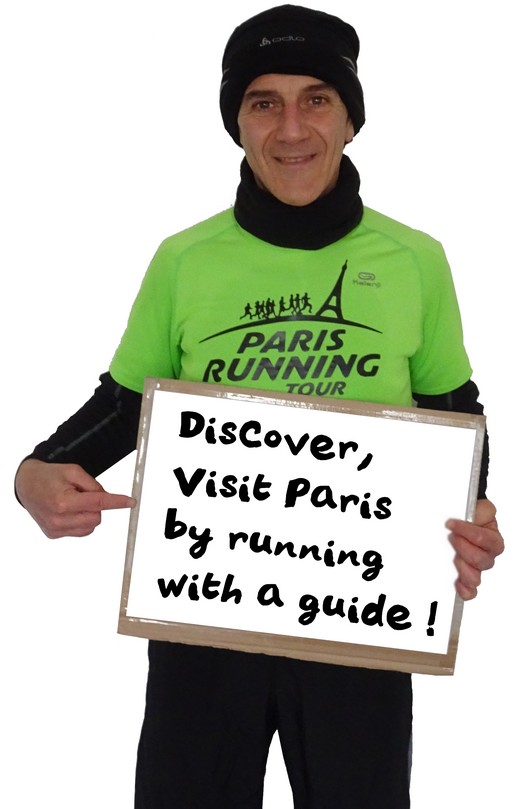 Work, family, competitions, the idea remained in a corner of my mind… until in 2010, I read a small article in a running magazine, praising the discovery of Paris by running. A Paris Running Tours company offered guided tours in Paris. A runner among my acquaintances, Francis Gérard, had created Paris Running Tours and started the visits in 2007, with the official creation of Paris Running Tours in February 2008.
In spite of a busy job in a big company, I immediately offered myself as a guide for the early morning tours. Francis and I became friends with great ambitions for Paris Running Tours.
The activity really got off to a good start in 2010. Thanks to our first site, we began to be known and have the pleasure of sharing our expertise of Paris with our visitors from all over the world: here, for example, in 2010, with Caroline (coming from Hamburg):
Paris Running Tours was one of the first companies in the world to organize running tours, and the first in Paris.
Unfortunately Francis left us and to perpetuate this wonderful adventure, I took over the responsibility of Paris Running Tours. The team has grown, we are now four of us, all having another activity and being Paris Running Tours guides by passion.
Since then, the idea has been taken up a lot, many Running Tours have been created and it is very pleasant to discover the cities of the whole world thanks to running guides.
Paris Running Tours has remained independent, as it is neither a franchise nor part of a large agency, nor dependent on large groups. We are still a small team driven by our passion for Paris and running.
It is always a great pleasure to share our expertise and experience (10 years!) with all our visitors. Thanks to all the runners who have placed their trust in us, thanks to: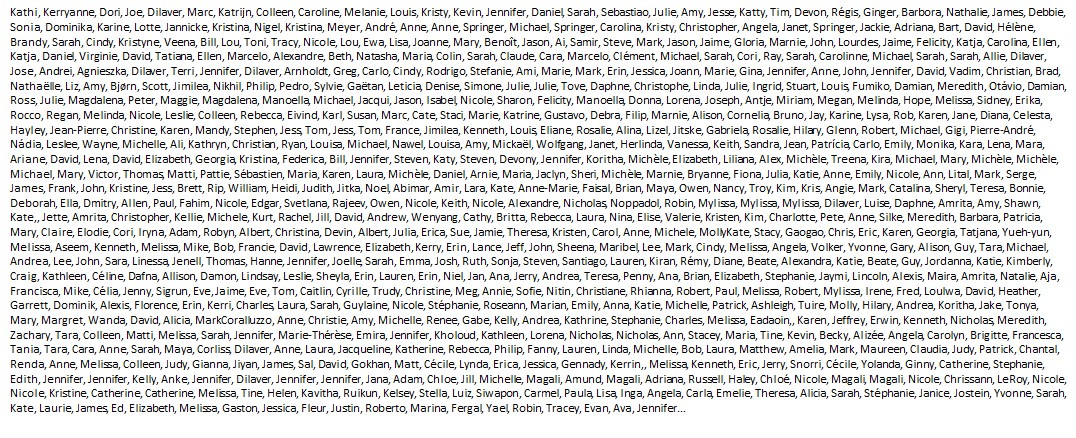 Impossible to quote you all here, but each tour was and is exceptional, a new adventure, a beautiful encounter every time.
Many of you have come back to see us over the years and we are delighted of that.
---
Our tours are private tours with tailor-made tours, we come to pick you up at your hotel or residence:
Thank you all for these wonderful years spent with you, thank you for your kind TripAdvisor feedback who show that you love our tours and who push us to continue sharing Paris with you for a long time.
See you soon!
Jean-Charles, main Paris Running Tours guide, with all the team
---