Welcome to Running Ibiza!
Originally posted here.
Edited by Brendon Voelker
Why Running?
Well, since I started running 15 years ago, it has shaped the person I am – both physically and mentally.  Running has given me friends, confidence, energy, the opportunity to help my community and workmates, a sense of accomplishment, different experiences & views when I'm travelling, time to think & work through problems, time to listen to new music, the ability to eat & enjoy really quite a lot of food whilst maintaining a normal weight, and of course a good level of fitness.  The fitness part sounds like a no-brainer, but the older I get the more I have come to appreciate the positive impact running has had on my health.
For reasons of balance, I should tell you that running has also – at times, frustrated me, hurt me (I fall over a lot!) and made me find a dozen little jobs that simply must be done before I can go out on that run I've been putting off all day!
I took up regular running by accident.  I was going through a marriage break up and wanted to get out of the house in the evening, so I started going to a local gym.  When the instructor wrote my free gym program, I told him he could include anything in the gym except the treadmill, as I didn't run.  So of course, the first thing he did was put me on the treadmill!  I started with a 20 minute program of walking and running.  I gradually increased the amount of running until I could run for the whole 20 minutes.  Bit by bit I increased the amount of time I ran for, then joined a running club, ran my first race, ran a lot more races, and before I knew it, running was an intrinsic part of my life, one I have never given up. 
---
Why Ibiza
I first visited 30 years ago in 1989, when I was 18.  It was the year after the 'summer of love', the nightclubs were playing Balearic Beats and didn't have roofs.  I danced to 'Lullaby' by The Cure under the stars at Es Paradis, and my love affair with the island started.  I returned 10 years later when I was pregnant with my daughter, and then 3 years after I came for my first child-free weekend away after my divorce.  From then on I came every year, several times a year.  I brought many friends and all my family, and in the end would come on my own, making new friends when I got here.  As soon as I stood in the Plaça del Parc in Ibiza Town, I would feel I was at home.  Of course, I love the weather and the beaches, the music (but these days mostly in the beach chiringuitos and not the clubs) and the food, but mostly I love the people here, wherever they are from.
Running Ibiza
As my daughter started to approach university-going age, I started to think about my future and what I wanted to do – living in Ibiza was top of the list.  It was whilst on a Walking Ibiza walk in 2016, encouraged by the people I was walking with to find a way to bring my dream to life, that I had the idea to set up a running company.
As well as the Ibiza Town Running Tours, Trail Runs and 'Couch to 5k' running training plan, I lead a free weekly running group on a 6.5k and 10k route from Ibiza Town every Saturday morning (September to June only).  Anyone who can run/walk 5k without stopping is welcome to join our running community here in Ibiza (note that there is no Park Run in Spain or Ibiza).  Check out the Running Group page for full details.
I hope to see you soon!
Donna Warren, founder of Running Ibiza
---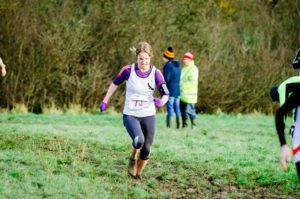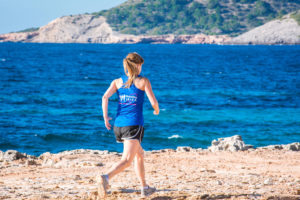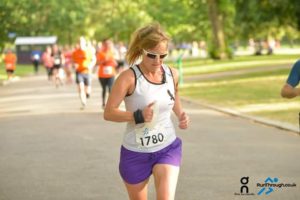 Originally posted here.
Edited by Brendon Voelker